Philips recognized for quality and breadth of ultrasound products
Royal Philips announced that it has received the "2016 Best in KLAS" award in the Ultrasound category. Philips received KLAS' prestigious recognition this year for its breadth of ultrasound solutions, spanning diagnostic, interventional, point-of-care and software products. The award recognizes Philips' commitment to expanding applications for ultrasound, developing a broad portfolio of innovations to provide the right information the first time for more confident diagnostic decision support.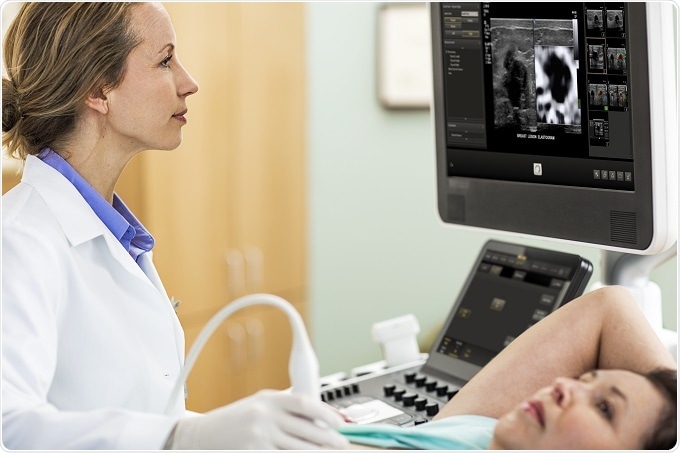 KLAS, a leading global research firm, recognizes companies with the Best in KLAS award for outstanding innovation and contributions to improved patient outcomes based on performance ratings gathered over the past 12 months in 13 market segments. Philips adds the 2016 Best in KLAS for Ultrasound recognition to its list of previous awards from KLAS, including three* consecutive Best in KLAS honors for the iE33 xMATRIX-enabled echocardiography system.
"Philips has a rich and expansive history of innovations in ultrasound that continues to shape the delivery of care," said Vitor Rocha, CEO of Ultrasound for Philips. "This distinguished honor from KLAS reaffirms our commitment to designing solutions that combine exceptional image quality with advancements to improve efficiency and reproducibility while reducing healthcare costs."
Philips has demonstrated its continued leadership in ultrasound with a number of industry first innovations to help expand the applications for ultrasound as well as access for users. Leading recent innovations from Philips Ultrasound include:
EPIQ ultrasound system for cardiology features Anatomically Intelligent solutions with advanced automation to help make some exams easier to perform and more reproducible while delivering new levels of clinical information.
Affiniti ultrasound system offers ergonomic design and precision engineering to help users work comfortably, efficiently and intuitively, while delivering excellent image quality for diagnostic confidence. Philips' latest addition to the Affiniti family is the Affiniti 30, an affordable solution for OB/GYN shared service providers.
Lumify ultra-mobile, app-based solution expands the use of ultrasound at the clinician level. Powered by Philips HealthSuite, Lumify offers clinicians vast connectivity, flexibility and mobility while easily integrating with patient profiles and health system equipment.
In addition to these recent introductions, Philips continues to build its portfolio with the SPARQ ultrasound system and CX50 portable ultrasound, which along with the EPIQ and Affiniti systems, are equipped with advanced data security features.